Another Week, Another Win for NWHS Football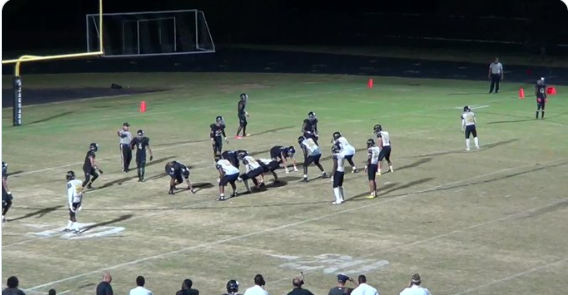 Northwest High School football is four and "O".  They marched all over Richard Montgomery by the score of 41-14 on Friday night. This marked the third time the boys have scored at least 40 points. 
Led by Junior QB Jordan Morse, the offense put up 370 total yards with 205 coming from the passing game. The dominant receiver core of Ryan Beach,  Isiah"Smiley" Williams, and Kaden Prather ran all over the RMHS defense. The mix and continued effectiveness of both the running and passing game kept the RMHS defense on their toes.  They were unable to contain this fast paced offense. The team got a boost with the return of Joseph Bruno, who missed a few weeks with an injury. 
Throughout the entire game, from the initial kickoff to when the clock hit zero to finish off the fourth quarter, the NWHS crowd was into it. The offense kept making plays and the defense consistently made stops, leaving very few opportunities in which the students had no reason to cheer. The 14 points scored by RMHS was the most by a NWHS opponent this year, truly highlighting just how dominant the defense and overall team has been so far.  
This Friday, Northwest will travel to Gaithersburg High School to take on the Trojans.