March Maddness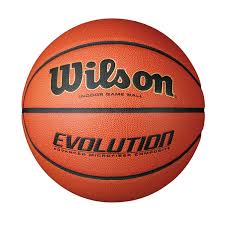 Noah Utz
December 23, 2016
When March rolls around, there is always the question of who will win the NCAA Men's Basketball Tournament? This March Madness tournament creates a madness across the nation to fill out bracket after bracket in attempt to win an assortment of prizes. As one of the major sporting events in the year, the NCAA Men's Basketball Tournament is obviously analyzes endlessly and sporting networks broadcast and write away about who will win each matchup and ultimately the whole thing. But seldom are these predictions are accurate, but what if they were? What if there were to be certain giveaways to the next national champion? In this article I will attempt to uncover the x factor to winning March Madness. To research this, let's look back at the winners back up to the 2010 winner, Duke.
Villanova 2016: 78 PPG (48th), 63.6 OPPG (13th), +14.4 Scoring Margin (3rd), 34.6 RPG (234th),  2nd Seed in Tourney, won conference championship, #3 in Top 25 at the end, 3-4 vs Ranked Opponents, no major upsets, One All-American (Josh Hart), a 6-6 guard, no drafted people.
Duke 2015: 79.6 PPG (3rd), 64.2 OPPG (99th), +15.4 Scoring Margin (5th), 36.8 RPG (45th), 1st Seed in Tourney, #2 in Top 25 at the end, lost conference championship in final four, 7-2 vs Ranked Opponents, two major upsets, best player Jahlil Okafor, top 5 pick, Winslow top 10 pick, Tyus 1st round.
Connecticut 2014: 72.1 PPG (114th), 63.5 OPPG (31st), +8.7 Scoring Margin (33rd), 34.9 RPG (153rd), 7th Seed in Tourney, lost conference tourney championship, #21 in Top 25 at the end, 6-4 vs Ranked Opponents, four losses to unranked opponents, Shabazz Napier star player, drafted 1st round, one drafted 2nd.
Louisville 2013: 74.3 PPG (27th), 58.3 OPPG (15th), +15.9 Scoring Margin (4th), 37.3 RPG (59th), 1st Seed in Tourney, won conference tournament, #5 in top 25 at the end, 6-3 vs Ranked Opponents, two upsets, Russ Smith leader, Dieng drafted in 1st round, two drafted 2nd.
Kentucky 2012: 77.6 PPG (11th), 60.6 OPPG (23rd), +17 Scoring Margin (1st), 37.4 RPG (43rd), 1st Seed in Tourney, lost conference championship, #1 in Top 25 at the end, 6-1 vs Ranked Opponents, 6 upsets, Brandon Knight best player, top 10 pick, 2 1st round, 3 2nd round.
Connecticut 2011: 70 PPG (132nd), 66.6 OPPG (127th), +3.4 Scoring Margin (98th), 39.4 RPG (17th), #3 Seed in Tourney, won their conference tournament, #21 in Top 25 at the end, 9-6 vs ranked opponents, 3 losses to unranked opponents, Kemba Walker & Jeremy Lamb.
Duke: 2010: 77 PPG (26th), 61 OPPG (22nd), +16 Scoring Margin (2nd), 38.9 RPG (26th), #1 Seed in Tourney, won conference championship, #4 in Top 25 at end,  5-3 vs. ranked opponents, Two losses to unranked opponents, had Singler, Nolan Smith, Plumlee brothers (who were drafted 1st round) and a 18.2 PPG scorer.
Going off these stats, which, if you didn't read cover: points per game, opponent points per game, scoring margin, rebounds per game, seed in the tournament, conference tournament results, seasonal results vs. ranked teams, upsets and key players. Now, however extensive this may seem, other people undoubtedly have analyzed teams with far more stat categories, but I have pulled the ones, in my opinion, matter the most. The most prominent similarity across the board is the presence of one or more star players. Even in Villanova's case, Josh Hart's leadership stands out, despite him not being a top prospect. But in years passed the assortment of first round picks sprinkled about these teams seem to be the key to their winning. This may seem like nothing new, but to be more precise, teams that win the championship have leaders that can either score or score and rebound and if their top player is a scorer, their supporting cast definitely can rebound (like in the case with Russ Smith and Dieng). Although none of these past players that have lead their team to a championship, only Kemba Walker has really established himself in the NBA.
Looking into just pure stats, all teams seem to have a good offense and defense, with 2011 UCONN being an exception. This means that none of those flashy teams with an overwhelming offenses like Oklahoma State, with multiple high scorers won't win and it also tells those strictly defensive teams like Virginia. This, again, may seem like a given, but going more in depth and sort of combining both offensive and defensive aspects, scoring margin is everything. Teams that outscore their teams at an elite level, they win. I'm not uncovering any breathtaking findings, yet.
One stat that may not be as known, like the stats and facts that I have covered already is record against ranked opponents. Each of these winners has good experience and a record against ranked opponents. This writes off a lot of the Cinderella stories that have a small school go all the way. Going deeper into this, the average BPI of the teams that won are, on average, higher than others. Secondly, seeding, to a lot of people's disappointment actually says a lot. No 16th seeds going all the way, most 1st seeds go far and end up winning. So to those who love to pick 4th seeds and higher to win, it's highly unlikely.
After my research nothing really stood out to me that said, "that stat definitely is the X-factor". So an algorithm or other system to choose a winner for March Madness cannot be made.