Athlete Spotlight: Jordyn Stanford (Varsity Cheer)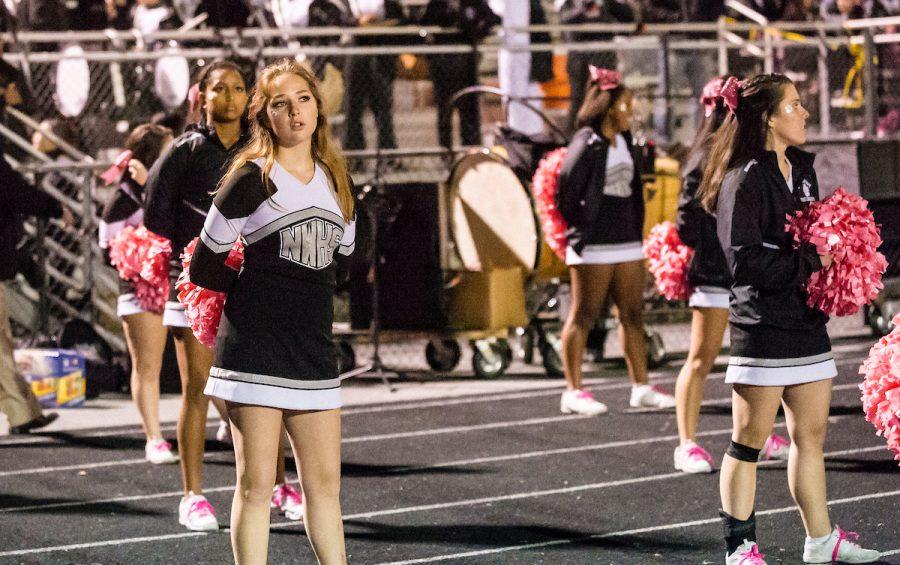 Whitney Snyder
December 16, 2016
Jordyn Stanford is a freshman on Varsity cheer.  She had never cheered before this year.  She did gymnastics for the last ten years.  This year she stopped gymnastics and turned to cheer. She says, "It kept getting harder and the injures were getting worst, so it was best to stop."  Jordyn's gymnastics story is very similar to mine.  Jordyn and I  became very good friends over the season.  We were both new cheerleaders who had to quit gymnastics due to injuries.  We learned together and connect our gymnastics skills into cheerleading.
Although cheer and gymnastics seem very similar, they are not.  The learning process was very hard.  Everything had new names.  Things we used to call one thing we're now called something else.  Jordyn says, "Cheer is different from gymnastics because cheer is more of a team sport, while gymnastics was more individual."  In gymnastics you rely on yourself for everything.  In cheerleading other people are relying on you.  Stunting was brand new to both of us.  "We had to learn fast, but cheer practices were much easier."  
Jordyn became very good very fast.  She was the main base for the point flyer at competition.  That is a very good accomplishment for anyone.  Also, being a freshman, this put her in a good place for the rest of her high school cheer career.
Going into the competition, the team was in a very good spot.  We were very prepared and just had to do it how we practiced. "I was very excited, but a little nervous because if I messed up it would affect everyone," said Jordyn.  
Jordyn is continuing to do cheer and has made the Varsity team for winter cheer.  She wants to encourage everyone to try new things.  The wall in my gym always said, "You never know what you can do until you try."  Take this and let it inspire you do what you set your mind too.