Seniors Declassified: School Survival Guide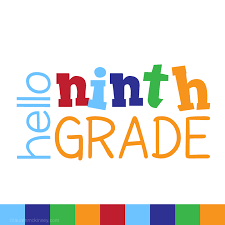 Raygan Bell and Taylor Cross
September 22, 2019
Class of '20 is almost on their way out the door and they have some words of advice for the newbies of the school (a.k.a the freshmen). With the bustling hallways, mile long lunch lines and teachers breathing down your neck, high school can be pretty exhausting. If you're an anxious freshmen, don't worry.  Our seniors have some words of encouragement to help lift your spirits! With these helpful tips, along with truthful advice, high school won't be as bad as you think. 
Going to school with over 2600 students everyday can seem awfully intimidating, but we assure you that you'll find friends. Start by introducing yourself.  Join a club, sport or extra curricular activity to meet new people and start new friendships. 
Our seniors say they've grown to be more socially open as high school went on. Isis Estwick stated, "I'm able to socialize with more people now with less anxiety." As you begin to familiarize yourself with this new environment, you too will be comfortable enough to speak with someone new and gain a wholesome friend group. 
Having a high GPA and good grades is what everybody is  after in high school. The stress of obtaining these goals can often get out of hand. Even though your grades are important, your mental health is too. Try not to stay up until the crack of dawn studying for your mid- unit AP gov. test. Sam Carpenter said, "I went to bed at 6 am and went to school at 7:30." Long story short, it didn't end up too well for her. Many seniors advise studying ahead of time and getting a good night's rest the night before. It may sound corny but eating a good breakfast can also be helpful, nobody wants to hear your stomach growling in the middle of 6th period.  
If you believe having school spirit is lame, trust us, it's not. Representing your school and showing your JAG pride is the most exciting experience here at Northwest. Be loud and proud and show off your yellow on spirit day. Before you know it, you'll soon be rocking blue and on your way out too. Cherish these moments while they last because high school will be over before you know it.