Germantown Public Library is an Underrated Landmark for Engaging in Free, Galvanizing Clubs and Activities all Throughout the Year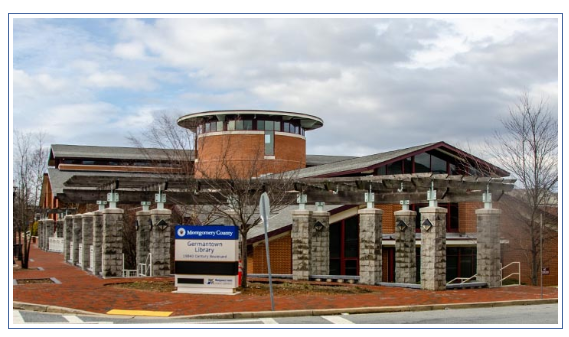 Daniel Giraldo, Reporter
February 28, 2020
What separates oneself from the rest? Well, joining a club that expands the character of a person is something many people nowadays should condone. It is never evident what we might truly find a unique zeal for. Why not try something out of the ordinary for once? At the Montgomery County Public Germantown Library, there is an endless list of clubs and activities to partake in – many of which are free.
On Tuesdays, Carlos del Rio and Fabio del Rio attend a free French club from 6;30 P.M – 8:00 P.M. After leaving the library, Carlos del Rio exclaimed, "It's good to try new things and getting invested in extracurricular activities could be a great way to start." Additionally, his brother Fabio del Rio asserted, "Participating in clubs like these opens up more opportunities for improving our knowledge on our world languages." Evidently, these young people are conscious of the benefits of learning new things.
People within close proximity have easier access to public transportation, which facilitates one's chances of obtaining free club meetings. After all, everyone attending Northwest High School lives no more than a few miles away. Aside from the constantly new clubs/activities, the public library is open as a place to relax and concentrate. Arriving earlier allows one to look at books, check one out, prepare for the meeting, study for an upcoming test, print something out, calmly discuss with other people – there are endless benefits of going to the library!
If someone is timid of being in public and trying something new, no worries. Everyone is or was just as inexperienced as the new person coming in to attend a club meeting. Since it is a first-come, first-serve, space is limited to as many people that can fit and are ready to have fun. Unlike school, there is no commitment and no actual grades given out. So, if all of these things appeal to whoever is reading this, give the public library more appreciation and join a new activity that will surely be a plus for the future.
For more information about the upcoming events, one can click on the following link
https://www.montgomerycountymd.gov/Library/branches/germantown.html or call 1-240-777-
0110 to contact the Germantown public library