Final Day for Activity Fair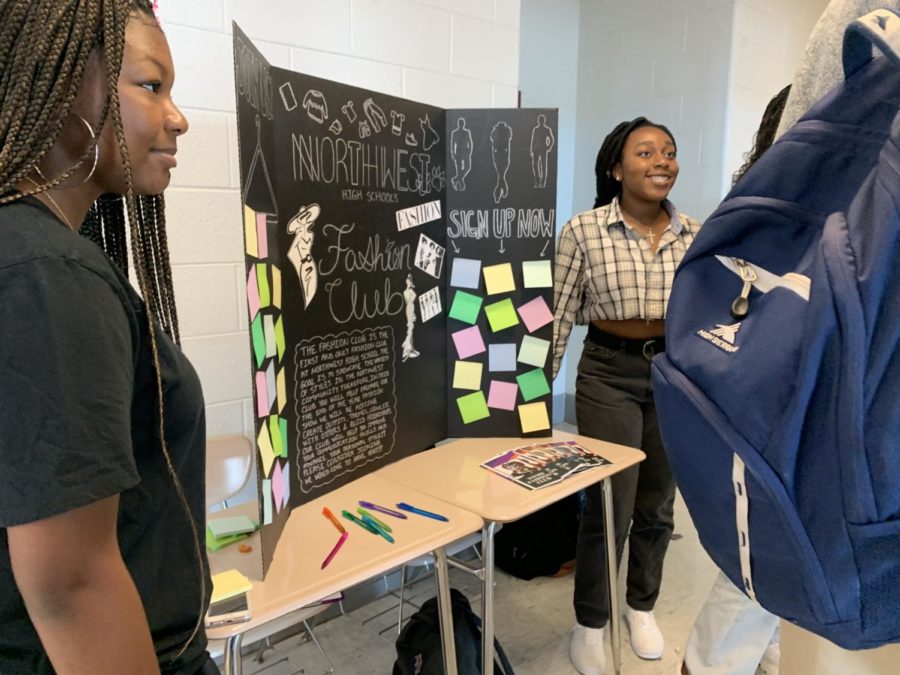 Raygan Bell, Multimedia Editor
September 18, 2019
Are you interested in joining any clubs or extracurricular activities here at Northwest? If so, you need to check out the last day of the activity fair.  There are a variety of activities for you to join no matter what you're interested in. From baking to biotechnology, there is a club for you! The second, and final day for the fair, is today at lunch. You can use this opportunity to ask club members and leadership questions about the clubs' mission and activities to learn if it is a good fit for you.
If you want to be apart of making Northwest a better place, then join the JAG Pride club! The JAG Pride club focuses on bringing a sense of community and unity to make Northwest a school people can be proud of. 
Do you have an interest in modeling, styling and/or designing? Then join Northwest's first ever fashion club! If you're interested in learning how to create and style new outfits, model or even put together a fashion show, come to the interest meeting September 24, 2019 in Room 306A during lunch. 
Maybe you want to dance the night away and represent the beautiful Indian culture,  You can find that and more by joining the Bollywood dance team. They perform at different competitions, pep rallies and even our annual diversity night right here at Northwest! If interested, contact Ms. Bhalia.
The clubs mentioned are just the beginning.  There is so much more to learn and explore. If you are unable to attend the activity fair or just want more information on the extracurricular activities at Northwest, visit the school's website at https://www.montgomeryschoolsmd.org/schools/northwesths/.