"Gigi" Hadid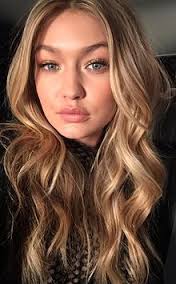 Jazmyn Scott
January 19, 2017
Jelena Noura "Gigi" Hadid, 21 is an american supermodel that started modeling in  2013. Gigi was born and raised in Los Angeles with her sister Bella Hadid. Gigi's sister Bella is also a american supermodel who models for victoria's secret like Gigi. Gigi has been praised for her modeling by becoming the "model of the year" for many times. However in the recent victoria secret fashion show, (shown on November 30th) Gigi experienced a wardrobe malfunction mid walk, during the show.
Gigi enters the catwalk wearing her scandalous victoria's secret lingerie with strapped wings on the back of it. Everything was going smooth until, one of the straps on the lingerie got loose and had a malfunction while she was walking. Luckily, Gigi managed to continue her walk confidently and without any trouble. The cause of the lingerie malfunction was because of the straps attached to the bra and  wings broke. Fortunately, the wings didn't fall off which made it easier for Gigi to continue her walk with the malfunction not being very noticeable.
Even though Gigi experienced  a wardrobe malfunction, she continued to walk successfully down the runway without any more issues, as well as her sister, bella and even won the "model of the year award". Both Gigi's mother and her her sister bella were too happy for her and even wrote congratulations posts on social media for her.  In the end November 30th turned out to be a successful night for both Bella and Gigi Hadid.