Cavs Roster Overhaul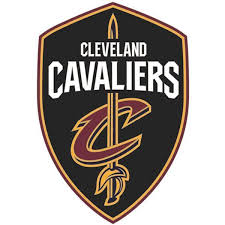 Nick Luria
February 25, 2018
Hang on for a minute...we're trying to find some more stories you might like.
On feb 6, 2018 the Cleveland Cavaliers looked like a massive disappointment. The locker room was toxic, no effort was being put in on the defensive end, and they were losing far too many games for a team that possesses a Lebron James, who was also putting in no effort and was slumping heavily on the offensive end. There was much speculation to what the Cavs would do  during the trade deadline to try to vigor up their team. But I don't think anyone predicted the moves the Cavs would make.The Cleveland Cavaliers trade deadline acquisitions were overall helpful to the team and gives the team the potential to establish a new identity.
The acquisitions of Rodney Hood and George Hill from the Jazz and the Kings; and Jordan Clarkson and Larry Nance Jr.  from the Lakers at the expense of Isaiah Thomas, Iman Shumpert, Jae Crowder, Derrick Rose, and Dwyane Wade. Meaning the Cavs shredded a couple bad contracts and toxic players who were vastly underperforming not to name any names.
The Cavs new pickups are younger, more athletic, better defenders, and arguably more motivated players. This gives the Cavs a chance to establish a new defensive identity and run a faster paced offense centered around lebron. Rodney Hood and Jordan Clarkson are both well above average in the scoring department with hood being a good defender. George Hill is theoretically the perfect point guard for Lebron, playing good defense, being able to hit 3's, and the ability to run an offense. Not to mention Larry Nance Jr. is incredibly athletic and a good defender.
Obviously, nothing is guaranteed, the Cavs could end up being worse off of this trade if the team can't click and they don't get along. But no one can deny that these trades give Cleveland more potential come playoff time and has the chance to make Cleveland more motivated on both ends of the floor. And in the time since the trades have happened the Cavs are 2-0 and beat two formidable teams in Boston and Oklahoma City. Overall the season now looks like it hasn't been lost for the Cavs.