Lax Season Preview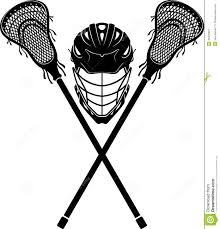 David Rosenberg
January 30, 2018
Hang on for a minute...we're trying to find some more stories you might like.
The Spring Sports season is upon us and the lacrosse team up and ready to go. The team finished 12-4 and had a devastating loss in the second round of playoffs to Magruder losing 11-10 on a man down play in overtime. This year's team will be led by Captains Senior Defender Brian Beach, Senior Midfielder Luke Patterson, Senior Midfielder Pierce Barbour, Senior Attackman Shane Parcelles, and Junior Goalie Kenneth Yeather.
Two of the top attackman and two starting defenders are graduated but filling the voids won't be an issue with senior captain Shane Parcelles who started at midfield since his sophomore year and Junior Attackman David Rosenberg who started last year. The Midfielder position looks to have depth this year, something that was lacked last year. Both Captains Pierce Barbour and Luke Patterson have been impact players since sophomore year and developing last year was Junior MIchael Rosenberg expected to get the start. The second line of midfielders consists of Junior Dylan Le who started last year in place of Shane Parcelles during injury and learned the offense in which he is comfortable. Junior Starting Faceoff Vasilios Mantzouratos may face more reps at offensive and defensive midfielder and has developed the system all last year. Young Freshman Nikos Karayianis will be in talks of starting in the third midfielder spot but learning the offense and upperclassmen ready to go may be a stretch.  The Defense has holes to fill but returners like Brian Beach, Goalie Kenneth Yeather, and junior LSM Brendan Lynch will lead with their heads up. Freshman Dylan Beach is expected to be an impact player immediately and various Juniors and Underclassmen will duke it out for the final starting spot at Defense.
Second year Head Coach Cameron Maluchnik and New Offensive Coordinator Chris Havern believe the team to be better than last so come out and support your Northwest Jaguars.