Brady, the Best of the Best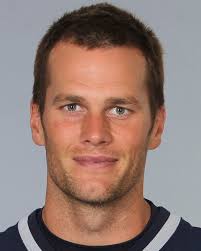 David Rosenberg
January 1, 2018
Hang on for a minute...we're trying to find some more stories you might like.
Who is the best of the best Player to ever play the game of football? As much as you don't wanna hear it, it is Tom Brady. With all of the hate, The 7th round pick out of Michigan in the 2000 NFL draft, Brady has had a very long and successful career with The New England Patriots.
The 17 year veteran has 5 Super Bowl Rings, 4 Super Bowl MVPs, 2 League MVPS and 12 Pro Bowl Appearances. Brady is arguably better than big names such as Joe Montana, Johnny Unitas, Terry Bradshaw and other greats because of the amount of rings and records he has broken.
Most of america except for New England despises him as he one of the most hated players in the league. Mostly because of the amount of super bowls he been to and that this team has had a winning record since he came in the league in 2000 as a backup. The goat has broken the record for most playoff wins(25), passing Joe Montana and the quarterbacks I named earlier. He also has the most completed passes by anyone. Its his 17th season this year, and he's been to 7 super bowls in total.
At 40 years old, he's still hungry for more wins beside probably the best coach Bill Belichick. The duo has been together since the beginning of his career as a backup to Drew Bledsoe. Since he got hurt, Brady never looked back as he's also been in the most playoff games than any other quarterback. He surpassed that record about 2 years ago.
Efficiency, Sportsmanship, leadership, and passion has led this quarterback from being a backup in college to the best in the NFL.