Rise Of Baltimore Ravens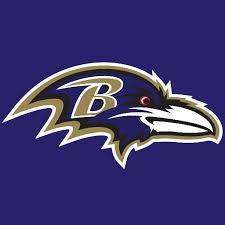 Hang on for a minute...we're trying to find some more stories you might like.
The Baltimore Ravens were founded in 1996 replacing the Baltimore Colts. Besides the first 2 years of the organization the ravens have made the playoffs every single year and won the super bowl in 2000 but after that the Ravens haven't won a super bowl until 2012. During that time period the Ravens have had playmakers but never had a successful offensive line and quarterback. Until the ravens drafted Joe Flacco in the 2005 draft. After that pick the Ravens have decided to let Flacco be the franchise quarterback.
The team was led by linebacker Ray Lewis and Safety Ed Reed on defense and Joe Flacco and Ray Rice on offense. The Ravens have been very close to the super bowl in the year 2011 when they lost to the New England Patriots in the AFC championship game by a missed field goal by Billy Cundiff. The next year the ravens were determined to win the super bowl that year as it was Ray Lewis last year. He was a role model to that team and everyone respected him. So that year they did it for Ray.
The ravens ended the season 10-6 and won their division. They played the Indianapolis colts in the wildcard playoffs and it was the Ravens last game of the season. Then the Ravens played the chiefs in the divisional round and played the patriots in the AFC championship again and won. Then the Ravens have played the San Francisco 49ers whose head coach was Jim Harbaugh who was the brother of John Harbaugh. The Ravens played them in the super bowl and after the thrilling game the Ravens won 34-31. After that year the Ravens took a downhill turn as they didn't make the playoffs the next 4 seasons and is time for Baltimore to turn it around in the 2017 season.