Girls Lax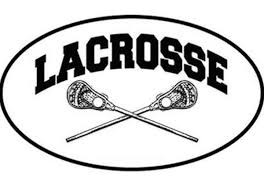 Summer Jacobs and Lexi Halem
March 19, 2017
Hang on for a minute...we're trying to find some more stories you might like.
Last season the girls Lax program had the best seasons in recent school history. The team had great success right after the school opened, but things had cooled off since then. During the 2015-2016 season the girls shocked everyone with their improvement and performance. The team was able to make it to the first  round of the playoffs and lost a tough game to Urbana. The game took place the day after prom, and it had actually been postponed due to the NW prom. The night of prom was dry, but the next day the girls suffered through a tough game in the rain. This left them hungry for success again in the 2016-2017 season.
Varsity ended last season with a impressive 8-5 record. The girls hope to improve on their record this year with leadership from a new coach Tara Nicholas and three key returning seniors Summer Jacobs, Sydney Gabitzer and Brooke Mandell. The chances of improvement are very good. Returning juniors Julia Brock, Kat Dingwall and Erin Lynch are also key assets to the team. Support from returning goalie, sophomore Katherine Jones will also be a significant help to the varsity squad. Returning sophomores Haley Slingluff and Elaina Hagen will also be a great contribution to the team's prosperity.  All of the girls have amazing stick skills and field sense that will add to the team's success. Last year the girls had a bye in the first round of playoffs followed by a disappointing loss to Urbana.  With a great pre-season everyone is looking forward to this season and the chances of advancing even further in the playoffs are very high.
The JV team ended the season with a 6-3 record. The team was dominated by sophomores. A lot of new talent is expected to join the team. Key freshman last year were Allie Burkinshaw, Avery Riel, Anna Marcus, Laura Bartlet, Serena Handa, Molly Skinker, Veruna Hemantha-Kumar, and Diana Attiogbe. Everyone is looking forward to another great season with new coach Taylor Brooks.