Boys Lax: New Look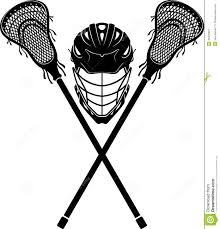 Brian Beach and Petur Bogan
March 19, 2017
Hang on for a minute...we're trying to find some more stories you might like.
Last year the boys lacrosse team had what players would describe as a disappointing season. The team faced a major injury midseason with senior captain Colin Hanley seriously injuring his back. This was a major blow to the team early in week two as they lost their captain at the midfield as well as their only senior captain. This left junior captain Cole Notari and sophomore captain Brian Beach to lead the team for the majority of the season. The team made it to the second round of the playoffs after a last second goal by Sean Le to defeat Gaithersburg in the first round. The team graduated 13 seniors last year but still has high hope for this season with a strong senior class in Cole Notari, Doug Haller, Petur Bogan, and Andrew Park.
This year the team has Cameron Maluchnik as the new varsity head coach and expects to improve their record from last season. This season the team expects the greater amount of experience at defense to help the less experienced goalies. Offensively the team hopes to improve into a more developed and cooperative unit. This will happen with help from Coach Maluchnik as he introduces his elite experience at the college level. With work in the off season they wish to improve their physicality and endurance to help them succeed in the season. This year the team hopes to compete with QO for the division title. They also hope to make the playoffs and continue past the second round, where they lost last year to Urbana.
The JV team features many new players many of whom have experience playing lacrosse. The lacrosse program hopes to build in the coming years and the success of the JV team is a huge component to that goal. The boys will learn to play together as a team, so that when they move to Varsity they are ready to play at a higher level.