Athlete Interview: Cailynn Adelman (Varsity Girls Soccer)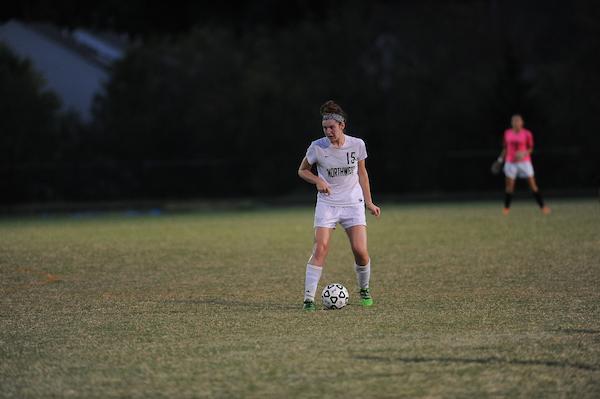 What are the current standings for your soccer team?
We are currently 10-0-1 and have been working super hard to maintain our undefeated streak.
What changes have been made to  improve how your team works together and excels?
We recently had a team sleepover and a team bonding session to build our trust with one another and to bond with each other.
What goals does your team have?
Our main goals was to win our Divisional game, be undefeated, and win states, so far we have accomplished winning our divisional game and remaining undefeated and now we are trying yo continue winning which includes winning states.
As a sophomore how would you feel to win states?
It would be pretty awesome because I believe that our team is super close and can make us trust each other more which can lead to our recent wins.
What is your routine like to ensure you accomplish your goals?
We show up focused and ready to play as well as eating healthy and always staying hydrated.
How are you currently feelings about your team right now?
I love them so much and I'm super excited that we have remained strong and can build on this to win the rest of our games.
What new goals would you set for yourself/team?
Although we communicate well, we tend to lose that communication as the game goes on and we also need to work on staying compact on defense.
What does your team do to focus beforehand for a game?
Our team usually has team dinners at someone's house and we make food as well as before games we have pregame talks and team huddles to make sure everyone is on the same page.