Advice for Incoming 9th Graders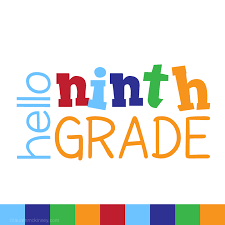 Larissa Savitsky
June 4, 2018
Hang on for a minute...we're trying to find some more stories you might like.
As the 2017-2018 school year comes to a close, it is time to think about next school year. As seniors are leaving, their will be a new group of freshmen to fill in. This year has been a big learning experience especially for the current freshman who will be sophomores next school year. To make the transition easier for incoming freshman, current high schoolers have some advice for the new coming freshman.
The first piece of advice has to do with lockers, most students recommend not using the lockers and instead carrying around you bag with you. Lockers are typically out of the way, and since the school is big, it can take a while to get to your locker. If you carry around a bag you can avoid the extra walking. Also make sure that your bag doesn't have unnecessary things that will make it overly heavy.
Another piece of advice is to do your work in school and not fall behind. There is more work then in middle school and it is much harder to catch up. Also after having a long day at school people would rather not have to do extra homework. When your at school you should try to manage time properly and not get distracted by using your phone.
High school is quite different than middle school and one thing that everyone looks forward to is being able to use their phones. Although students should remember that they are not supposed to use their phones during class unless they are allow to. Teachers are able to take phones away if they are a distraction.
For those taking AP classes, students stress that you should not wait until last minute for the AP exam. Although students will also say that it's not necessary to make studying your whole life or to start way too early, make sure to space out studying and find what works for you. Students should make sure they know what they have to study and put aside enough time.
There are countless clubs at Northwest and everyone is encouraged to take advantage of what's offered. It's a great way to meet people and have fun. There is a great variety of clubs offered some examples of clubs are the Paws club and physics club, as well has honor societies such as NAHS( National Art Honor Society). Besides clubs there are also events such as homecoming, pep rallies, and sports.
The last piece of advice is to enjoy high school. Going to high school is like a balancing act of social life and friends with academics. You can always include friends and make learning more fun by doing things such as joining clubs and forming study groups together. High school only happens once, and students are encouraged to make the most of it.