Wild Spring Weather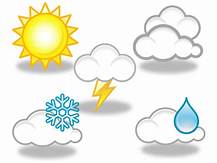 Nhaya Vaidya
April 23, 2018
Hang on for a minute...we're trying to find some more stories you might like.
While most of Maryland is rejoicing over the long overdue warm weather, Oklahoma is suffering  from the wildfires.
The wildfires were sparked by wind and they burned overnight. Town are being evacuated as the fires continue to spread. It is said that about 450 people have been evacuated to date.
The fires have already spread through 210 square miles of land just on Thursday and on Friday it grew to 300 square miles.
Another large fires was caused by a down power line late Thursday afternoon in northwest Oklahoma. In western Oklahoma the "Rhea fire" is burning through 128 square miles and it is 0 percent contained.
As people begin to evacuate the fires are slowly approaching the Oklahoma City metro area.
To date no injuries have been reported from the fires but a hunter was reported missing amongst the smoke but was found Friday morning and is now in a local hospital with unknown conditions.
The dangerous conditions are to last through Saturday with low humidity and strong winds. These conditions make it hard for the firefighters to contain and put out the fire. The humidity is set to return but not for a few days at least.
This type of fire has not been seen in over a decade. The little rainfall that they have received only added to the severity to the fire.
Hopefully the fires will be contained soon, but for now more land is being consumed by the hour.