Political Crisis In Cameroon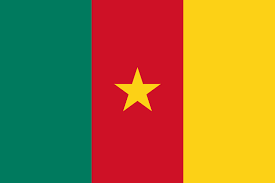 Nikki Tapong
January 30, 2018
Hang on for a minute...we're trying to find some more stories you might like.
The English-speaking regions of Cameroon have been gripped by crisis for six months. Thousands of lawyers, teachers and students and several civil society groups have taken to the streets and launched strikes in opposition to discrimination against Anglophones by the central government and by Cameroon's long-serving president, Paul Biya.
   The government's response has been harsh to all the violence. At one protest more than 100 people were violently arrested. In December, four protesters were killed by live ammunition. The crisis escalated in January when activists threatened a month-long strike. The government banned two major organizations, arrested two of the movement's leaders on terrorism charges, and imposed an Internet blackout across Anglophone Cameroon. Internet services have not been entirely restored, which has impacted local business and provision of health care. While Biya has offered symbolic concessions, they appear merely palliative and another protest wave seems imminent.After almost 35 years in power, Paul Biya is one of Africa's last "dinosaur presidents," along with Zimbabwean President Robert Mugabe and Angolan President José Eduardo dos Santos. But many also see Biya as crucial in holding together the coalition nature of Cameroonian politics.
   Possible solutions to resolve this dispute would be to have a council meeting with both sides in order to create a draft of what both sides want and need in order to create a balance.