Teen use of Debit Cards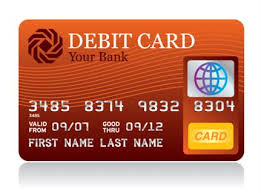 Angelica Tyler
April 25, 2017
Hang on for a minute...we're trying to find some more stories you might like.
Many teens are very fond with having and debit cards. Usually when a teen gets there first job there parents will get them a debit card to have a place to hold their money. With having a debit card there are pros and cons to owning one. Every teen will not possess the same maturity level with their finances, but with guidance from their parents and careful consideration of their spending habits. They could probably be a future investor.
There are many benefits with having a debit card. With having parents to guide you, parents can control your card spending without having any fees. Debit cards are connected to a standard checking account. Most financial institutions offer teen checking or youth checking accounts, which gives them the benefit of establishing a relationship with a banking institution and take advantage of some of the perks offered.  Another key is having online access.  Online access is important because it allows you to set alerts on your account that can be connected to your email account or mobile device. This leads to the next benefit. This also applies to apps. Most banks have an app that allows people to check their balance of their checkings and savings, transfer money, etc. Most importantly to save teens from having no money or even worse in debt, having a withdrawal limit is very important. This teaches teens how budget. You can set that withdrawal limit on the debit card to control overspending or assessing overdraft fees.
With having a debit card there can also be some cons when teens are not committed to doing what they are supposed to do with it. Sometimes having limited withdrawals can be a problem for teens. Teen debit cards that are linked to checking accounts can have a limit on the number of withdrawals that can be made within a quarter. Ideally, this is a way to teach budgeting, but should an emergency arise, this could be an inconvenience. You can still withdraw from your account, but a small fee comes with this choice. It can also be a problem because if they need to purchase something that is important they won't be able to if they have limited withdrawals. Another con is checking account fees. Some debit cards have fees if a certain amount of money is not consistently present in the checking account. This can be a bit of an inconvenience. Be sure to do your research and choose debit cards that do now require a monthly limit for checking accounts.
With teens having debit cards, it is essential to always manage it correctly. I think teens should have debit cards so that they have the experience of becoming more independent. With kids that have jobs it is a need to have debit card because instead of holding wads of cash, they'll have a safer place to keep all their money and will always be able to monitor it.