Teen Drinking and Driving Is Your Worst Nightmare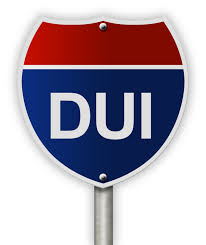 Tricia Henry
April 21, 2017
Hang on for a minute...we're trying to find some more stories you might like.
Drinking and driving is a very serious thing in our community. A lot of people do it especially teenagers. According to driving laws.org, 17 percent of teenagers are responsible for fatal alcohol related crashes.Approximately 2,000 underage drinkers die each year behind the wheel and alcohol is a factor in a third of all teenage auto fatalities. Another problem is that underage drinkers have a tendency to binge drink as reflected in the blood alcohol content(BAC) of victims of intoxicated underage car accidents — on average, five times the legal limit (.40 BAC). Drinking and Driving affects a lot of young people around the world and also can affect their career and there education.  According to driving laws.org, one potentially devastating effect of a youthful DUI is that disclosure of the resulting conviction may be required on college applications, job applications, or for requests for some types of financial aid. The failure to report this information can result in the loss of rights, loss of financial aid, or even charges of perjury, if later discovered.
There are many stories of teens drinking and driving. There was one teen driver that was sentenced 18 months in prison for a alcohol related crash in Olney Md.  In the Washington post it says "The teenage driver in an alcohol-related crash that claimed the life of a student from Sherwood High School and left another severely injured was sentenced to serve an 18-month jail term Thursday at an emotional hearing that drew dozens of friends and relatives to a Rockville courtroom." Prosecutors said in court papers that Hall was "heavily intoxicated" — with a blood-alcohol level of 0.11, which exceeded the 0.08 limit even for adult drivers — when he was tested more than 2 1/2 hours after the crash, which occurred shortly before 1:30 a.m. on Aug. 30, 2014. Gangloff's mother said, "a teenager who she said loved life and was an avid lacrosse player, fisherman, dirt-bike rider, skier and artist.''
Another story is in Petersburg Florida, these girls were best friends, both 18, college freshmen, co-workers. Inseparable since kindergarten, Jessica Rasdall and Laura Gorman loved to go out, loved to dance, to have fun. The good times might have lasted a lifetime, but for the tragedy that unfolded on a Florida highway early one February morning in 2006. ''ABC news says It started with a trip to a club. There were drinks, and a walk to the car, with Rasdall taking the wheel. Less than an hour later, Gorman was dead. And her best friend would be charged with killing her.''
Drinking and Driving is very serious and a lot of young people do not know that. Teenagers are very irresponsible when it comes to driving in general. They do not understand the consequences of drinking and driving. You can get yourself killed and  you get get somebody else killed too. Alcohol affects you in a way that changes your judgement, depth perception as well as vital motor skills required to drive safely.  At quitalcohol.com it says,"It's easy to think you are driving normally when truly you are not. When the police take notice you could be hit with a DUI/DWI."
If you want to stop drinking and driving the first choice you should make is not you drink and drive. You need to make the choice not to drink and drive. Also you can get help. You can go to www.quitalcohol.com and look on their website to see what you can do to stop drinking and driving.