Growing the Kardashian-Jenner Family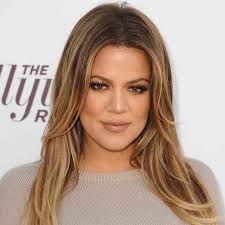 Lindsey Cascella
January 3, 2018
Hang on for a minute...we're trying to find some more stories you might like.
Everyone knows the Kardashians. They're relevant. Haters could deny it and deny it, but the truth is their family, including the Jenners, are some of the most famous people in the country, maybe even the world. And as their family grows, so does the love from their fans for the entire Kardashian-Jenner clan.
Kimberly Kardashian West, married to rapper Kanye West, already have two children; North, four years old, and Saint who is two. Kourtney Kardashian has three children from her previous boyfriend Scott Disick named Mason, 8, Penelope, 5, and Reign, 3. Rob Kardashian's ex-fiance Blac Chyna carried their child, Dream, who is now one.
Rumors have been surfacing and things have been said throughout social media and the entire internet. It's always big news when someone in their family is pregnant. In September, Kylie Jenner, 20, was reported to be expecting her boyfriend Travis Scott's child. Around the same time, gossip led people to believe Khloe Kardashian, 33, was also pregnant with boyfriend Tristan Thompson, a power forward and center for the Cleveland Cavaliers, child. But, of these rumors, which are really true?
While all this nonsense about Khloe and Kylie, in late September, Kim revealed she was having baby number three via surrogate in a supertease for the upcoming season of Keeping Up with the Kardashians. Kim has had many previous problems with her pregnancies and deliveries. Because of this, Kim and her husband Kanye decided to use the surrogate option.
Before their pregnancy was revealed, Kim said back in April, "having more kids is definitely going to be a struggle," Kim explained. "I've gone through so much with really bad deliveries that the doctors don't feel like it's safe for me to conceive again myself… I want my kids to have siblings and I want to know that I did everything I could to make this happen." Information about the surrogate has not been released, mainly because Kim has stated she doesn't believe it's safe, and doesn't want her surrogate being chased around or threatened because people knew she was carrying Kim's baby. "Anyone that says or thinks it is just the easy way out is just completely wrong. I think it is so much harder to go through it this way, because you are not really in control," Kim told ET's Keltie Knight. With baby number three on the way, Kim is happier than ever.
Khloe finally put rumors to rest. After fans had a long few months of awaiting an answer, on Wednesday, December 20, Khloe posted an instagram photo of a big belly being held by Tristan's hands. "My greatest dream realized! We are having a baby! I had been waiting and wondering but God had a plan all along. He knew what He was doing. I simply had to trust in Him and be patient. I still at times can't believe that our love created life! Tristan, thank you for loving me the way that you do! Thank you for treating me like a Queen! Thank you for making me feel beautiful at all stages! Tristan, most of all, Thank you for making me a MOMMY!!! You have made this experience even more magical than I could have envisioned! I will never forget how wonderful you've been to me during this time! Thank you for making me so happy my love," she captioned the photograph.
She then continued by talking about why she had waited so long for the big reveal,"thank you to everyone for the love and positive vibes! I know we've been keeping this quiet but we wanted to enjoy this between our family and close friends as long as we could privately. To enjoy our first precious moments just us. Thank you all for understanding. I am so thankful, excited, nervous, eager, overjoyed and scared all in one! But it's the best bundle of feelings I've ever felt in my life," Khloe added.
She also said back in 2013 on an episode of Kourtney and Kim Take Miami, she had been trying to have a baby since 2009 with her ex-husband Lamar Odom. Although, it was said that Khloe had actually "fake tried" to get pregnant with Lamar, because she knew circumstances weren't the healthiest, "so, I just kept pretending I was doing it." But now, as it seems her relationship with Tristan is happy and healthy, it's the perfect time for Khloe to have a child.
Kylie has not yet spoken about the pregnancy rumors. It's been months, and everyone is still staring at their screens waiting for her to spill the tea on her Snapchat, Twitter, or Instagram. One thing we know about Kylie, is that she consistently posts revealing pictures. Kylie hasn't posted any full body pictures since it was said she was pregnant with Travis Scott's baby. The only ones she has, are throwbacks that had already been uploaded, or she was wearing baggy clothes you wouldn't be able to see a bump in. Fans are growing impatient waiting for the news. Perhaps she will appear within the last few photos of the "25 Days of Christmas" picture timeline on Kim and Kourtney's Instagrams. So far, she's nowhere to be found while everyone else in the family has already appeared at some point in the photos.
Well, it must be an exciting time of the year for the Kardashian-Jenner clan. With more babies on the way, I suspect they are happy and in good spirit for the holidays. We're beaming with joy for them, but still hoping we will soon find the answers to the remaining question. Is Kylie really pregnant? Hopefully Kylie will decide soon that it's a good time to make her announcement, so we can all catch our breath.