Best of the Best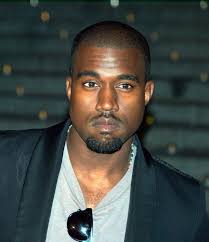 Nelson Camara
December 11, 2017
Hang on for a minute...we're trying to find some more stories you might like.
There have been many musicians who have came and gone throughout history. Music has been around for thousands of years in many different forms. There are multiple genres and styles that artists can utilize in their art but what makes a musician great is being able to incorporate multiple of these genres and styles into their songs.
I believe Kanye West is the best of the best musical artist because of his ability to sample different songs and make them fit smoothly into his own songs to add depth to his instrumentals. His first album "The College Dropout" released on February 10th 2004 and has sold over 4 million copies worldwide since then. To this day it has been recognized as one of the most successful debut albums of all time. Kanye started out producing for Jay-Z and was a member of his label "Rocafella Records" until he decided to branch out and begin rapping. When he first started out he was told by the label that he was not good enough to rap and that he should stick to making beats, but he released his first song and proved the haters wrong. His album featured his unique sampling style that was most noticeable in the song Jesus Walks in which he samples Walk With Me by the ARC Choir. This song won a Grammy for Best Rap Song and was RIAA certified Gold in 2005. Kanye has collected 21 Grammys in total and is one the artists with the most amount of Grammy awards.
He has consistently released quality music from 2005-2017 even though he has been criticized for certain more experimental projects that he released. In 2008 after the death of his mother and break up with his long term girlfriend Amber Rose, he dropped the album "808s & Heartbreaks" which created a lot of controversy in the hip-hop community because the project predominantly featured auto tune singing on R&B instrumentals which had not been done before in the industry.
The topics of the song were also mostly about love, break up, and sorrow which was strange for a hip hop artist to create. But now as you can see the sound that West created with this album is very popular in the industry and is being used by many artists.
The same can be said about his 2013 album "Yeezus" which contained dark trap instrumentals with rattling hi hats and low bass that had not been done before. But now in 2017 the majority of the new rappers use beats like this in their songs.
This innovation in the industry is why Kanye West is the best of the best artist of all time.