The Evolution: Country Music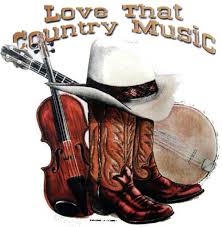 Michael Yuille
May 3, 2017
Hang on for a minute...we're trying to find some more stories you might like.
From bluegrass to bro-country the genre expands it horizon more and more every week. Artist like Conway Twitty and George Jones are some of the most imfamous country singers of the early ages of country music.  Country music developed from bluegrass music which was heavy instrumental with lots of fiddles and banjos. Over time people's tastes change and it started to become more of its own genre from bluegrass. The true difference between the two is country music tells stories and has a more rock feel to it while bluegrass is a heavy instrumental music with picking instruments.
Many people are worried for the development of country music. How it is turning into pop music and no longer is the same. It has always been a changing genre that has no evolutions to it all the time. With the idea of it going pop many artist have came through "saving the genre."
One of the most infamous artist of doing this, Eric Church, tells us that "Country music sure it may be changing but at the end of the day you have your true country you can listen to it's nothing that can be hurt it's something that can be helped though. Let people play the music they want."
The music has artists like Florida Georgia Line trying out new things constantly with rapping to EDM music. They have been found touring with Nelly and making music with The Chainsmokers. It's good for the genre in the aspect of getting into the true heart of the genre. Florida Georgia Line can be considered the gateway drug into country music, it gets you started then the other artists like Jon Pardi and Chris Stapleton keeps you hooked.
Sam Hunt, one of the biggest country music artist at the moment, has given it his all to create the best music he can. Some give him credit others bash him for being bro-country, but at the end of the day this man is putting out hit after hit and doing good for country music. When asked about all the hate he gets from critics he said "I don't really look at it as hate. It's them doing their job. If my music satisfies the public that's all that matters and that's all I care about…I want to make my fans happy."
This shows a lot about how country music is like. It's a very open genre to new grooves. Country music has been the genre that has been around since music became a thing. It's always had a crowd and once you're hooked you always are. It's a genre that you can show to a friend and eventually will develop them into a fan of the genre because there's so much to listen to you can find your niche.
As the genre stands, it is a very new generation of music for the genre. The genre still has its original sounding music from Chris Stapleton and the new sounding stuff from Florida Georgia Line. The genre will always change and it's going in a good direction to keep the genre alive and keep gaining fans through the years.