"The legend of Zelda Breath of the Wild"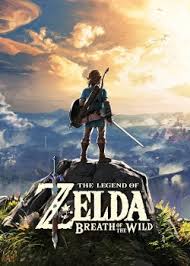 Joseph Mutamba
April 19, 2017
Hang on for a minute...we're trying to find some more stories you might like.
This story is about "The legend of Zelda Breath of the Wild" is about to be the best game of the year or even the best game Nintendo has ever. When the news broke of a new Zelda game in development everyone was very skeptical because Nintendo kept pushing the date back. But finally on march 3 2017 Legend of Zelda Breath Of The Wild was released as a launch title for the Nintendo Switch.
This game was worth the wait. After months of delay this screen which works excellent. The game also has so much to offer. With an open world items and many dungeons and side quests to explore you will never run out of things to do, game is finally out and is receiving critical praise from all around the board with IGN giving it a 10/10. The graphics is beautiful and looks very pristine and clean. The gameplay is excellent with the new Nintendo switch you have different ways to play either on the screen or on the 6.2 inch.
The game takes us back to its NES roots with a massive open world and secrets for you to discover. The game isn't like every other game in the series where the quests has been linear. In Fact the game has been quite unforgiving with the enemies progressively getting more aggressive during each play through and to make things even more difficult, each weapon has a durability bar so that means you can only use your weapons so many times before it breaks sometimes in the middle of a tense boss fight. There is no need to fear though, you can find some items like sticks and iron to repair/create new weapons. So because of Nintendo's ambition and innovation and creativity with breath of the wild this will probably be the best game of 2017.