Killing Animals In Order To Wear Makeup?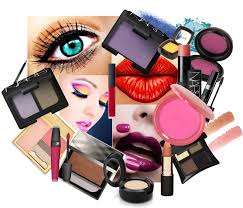 Keemia Arshadi
May 8, 2017
Hang on for a minute...we're trying to find some more stories you might like.
How are people okay with using products knowing that that specific product was used to test on an animal and even hurt an animal? Many people agree that the cruelty products on animals is absolutely absurd. In the article, "Leaving Animals Out of the Cosmetic Picture"  Ms. Bauer said, " We should not be torturing another living being for mascara when we don't have to." This is 100% true, why should we use product that test on animals when we can just use the products that are cruelty free. The specific animals that are usually tested for products are "rabbits, guinea pigs, mice, and rats." Thankfully brands such as Clinique, Tarte, and Almay have stopped testing on animals. Even though some brands stopped testing on animals apparently "It was very hard to do so." But on some better news, on March 11, 2009, the European Union banned cosmetic companies from testing their products on animals. Personally, I believe that testing products on innocent animals is terrible. There are many ways to check if the specific product causes skin irritation or sensitivity than to test on animals. Companies should have enough money to find out a way to test that yet not on animals. Thankfully some brands are coming to their senses and stopped testing on animals but for those who have not stopped, it's down to us in order for them to make them stop. If we were to stop buying their products due to the fact that they test on animals, it might come to the people who work for the brand that maybe if they are cruelty free, more people will buy their products. Yet, don't be fooled "Companies that say they are 'cruelty free' might refer to only the finished product and not to the specific ingredients." The cruelty free bunny logo that you see on cruelty free products is actually the PETA license and that's how you know they are certified to be an official cruelty free brand company. Overall I want people to understand that animals are being harmed due to the testing of the products and in order for them to stop, WE need to be the ones to stop buying their products until they change their ways.