Inner City Education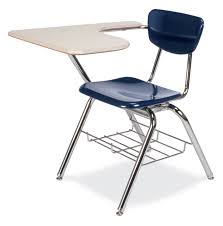 Hang on for a minute...we're trying to find some more stories you might like.
The education in inner city schools has been deteriorating from what it was, which wasn't great to begin with. Students who grow up in these poor, crime-ridden areas are continuing the cycle and this all can be blamed on the poor education. The lack of funding and quality of teachers at these schools, combined with the students lack of motivation, creates the bad education system. So what MUST happen to fix this serious problem that has many negative outcomes.
These kids, however talented they may be, are losing their opportunity to get them and even their families out of poverty. The already degraded hopes of these unlucky students are hurt further by the lack of quality education, which allows them to sink further into their unmotivated holes. These schools that are underfunded and understaffed are, get this, under-equipped for the task at hand: motivating these student to learn and pursue a future outside crime. Creating, enabling and paving the path towards better futures, for all of our nation's youth, should be at the forefront of our issues that we look to solve.
So what can be done? There are a few things that need fixing. I'll layout the three main ones. The first two are straightforward, funding and good teachers are a definite need, but even these straightforward problems, don't have straightforward solutions. The funding of inner city schools is a difficulty because schools are usually funded by the taxes that people in that area pay and if the place is poor, well you can put the pieces together, the schools will be pretty poor too. This system is called funding by property taxes. So why can't the states just fund the schools out of that big budget they have? That I really can't figure out. I don't have the patience to scroll through the endless, extensive articles on how school funding and state budgets work, but if some economics or government expert knows, tell me. But once the budget issue is figured out, that'll be a start. This budget issue leads right into, or is at least tied to the second issue of bad teachers. Not an insult, but a fact. It is true that, on average, the various private and even suburban public schools have better teachers. Now there may be those needles in a haystack teachers that are really good, in the inner city schools, but I guarantee the whole teaching staff isn't "good". This, I believe is because, they feel the pay doesn't fit the task, for them. They might feel that the difficulty with teaching in the inner city is not paid well enough. "I'm not paid enough for this". The seemingly dangerous environment that they might teach in, the respect (or lack thereof) they get and the overall experience are not compensated for. Is there a solution? Well the better funding would help, but that isn't all. Teachers can be motivated to teach at these schools by a planting a want to make a difference in them, but this may be easier said than done. If teachers aren't motivated internally to help then, the motivation would have to come externally. This means that if not money, think of something else, maybe benefits, I really don't know (yes I know benefits cost money too). Lastly, the third main problem for inner city schools is the lack of motivation that most of these students have. This one I believe to be less straightforward than the first to reason, if there is any such thing as a straightforward issue when it comes to this. Motivation is what sparks any learning at all, so it is the most essential part and issue to fix. This issue is intertwined with the first two, in the sense that the underfunding, which creates the rundown schools, reflects the shortcomings of the care for these students education. They can see this, or at least maybe subconsciously feel this. This just adds on to the rest of society's view that these students are inferior and can't make it. So who can blame them for not being motivated when a lot of the society is against them. Also the inadequate teaching doesn't help to motivate students either. Better teachers would, or at least should look to motivate students to learn. The how in how to motivate students is not, no cannot, be a broad thing. It has to be personal. Each student is motivated differently and, although it is not in the curriculums, finding out what motivates each student is a must. But I'll keep the explanation of the motivation issue short because if I go on it'll begin to seem repetitive.
The three main issues I discussed, I believe encompass most of the issues that plague these inner city schools. Each solution I discussed should be solved if this dire issue of our youth wasting their lives away is to be solved. One cannot come without the other though, meaning the budget must be fixed to solve the teaching issue, which just might in turn solve the motivation issue. Because if we clean up the schools and give better teachers, we show that we care about these students, and that care is enough to spark motivation.