Senioritis: Fact or Myth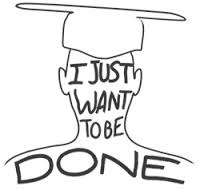 Sam Sekscienski
April 21, 2017
Hang on for a minute...we're trying to find some more stories you might like.
By the time second semester rolls around, seniors are rumored to give up and no longer care about anything school related. Seniors all over the world believe this is a fact. After college apps are done and one gets accepted into college, what is the reason for trying? Well, in reality, one should care because colleges can notice. If a school notices that a student has given up and their grades have dropped dramatically, then they can put the student on academic probation and class rank dropped their financial aid significantly, according to the Huffington Post.
Senior Michael Yuille says, "I am a living example of senioritis" because he has given up on school. He even said he left his backpack in his car throughout the duration of spring break. However, many students believe that senioritis is not limited to seniors. Junior Dylan Jaeger says, "I have had senioritis since freshman year." However, Jaeger is not the typical definition of a student suffering from senioritis. He maintains a 4.0 GPA. So what is the true definition of senioritis?
According to google, senioritis is defined as, "a supposed affliction of students in their final year of high school or college, characterized by a decline in motivation or performance." Senior David Cruz says his definition of senioritis is, "Losing all motivation to do any kind of work". Both definitions describe how the majority of seniors feel, most especially second semester seniors.
While senioritis is in fact true, many believe it can and should be prevented. Kat Cohen, author at the Huffington Post says, senioritis could be prevented by, "set small goals…improve study habits…take some time to relax." Setting small goals can be as easy as just trying to do all your homework or just studying a little everyday. Improving your study habits can be just as easy as going over your notes every night before bed (because reading at night helps one to remember). Taking time to relax is very easy for these students because that's all they want to do in the first place.All these are ways that can help to subside the symptoms of senioritis but the disease will not be cured. The best way to cure senioritis is to stop it from happening altogether.
Senioritis can be dangerous though. Senioritis does not just include grades slipping, but also the lack of motivation to show up or even dress nice for school. Studies show that kids wear sweats more their senior year than any other year in high school. When the students lack the motivation to show up for school and their attendance drops, the students are at risk for losing credit. This means they will fail the class and have to retake it. If the students have to retake it, then they will not be able to attend college, or whatever their future plans are, on time. Another danger is being put on academic probation. This means if you do not earn up to a certain grade point average, in the first semester of school, then you will be kicked out of the school. This stress to gain a certain grade point average can push kids over the limit. They will be lower in the social status because they will have to try very hard to earn good grades. The lower social status will also negatively impact their stress level causing their grades to fall as well.
Senioritis is a fact. It affects most senior students and some are able to cope with it but others are not. If students do not learn to cope with senioritis, they could ruin their future.