Comic Talk: Black Panther Review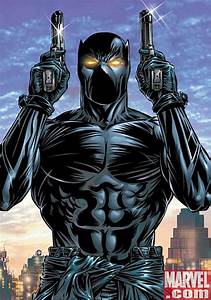 Stefan Siewe
April 23, 2018
Hang on for a minute...we're trying to find some more stories you might like.
Context: After the death of his father, T'Challa returns home to the African nation of Wakanda to take his rightful place as king. When a powerful enemy suddenly reappears, T'Challa's mettle as king — and as Black Panther — gets tested when he's drawn into a conflict that puts the fate of Wakanda and the entire world at risk. Faced with treachery and danger, the young king must rally his allies and release the full power of Black Panther to defeat his foes and secure the safety of his people.
Review: The time has finally come! Hallelujah! No more Captain Pale Face or Iron Whitey! People of minorities can finally see them represented in a hero on screen that stands as tall, if not taller than Iron Man and Captain America! That's everything this movie was to me, it was definitely an experience and one I hope to never forget. Now, into actually talking about the movie. I found it to have first of all, one of the best MCU villains definitely. Michael B. Jordan's Erik Kilmonger was so well developed that he doesn't suffer from the "MCU curse" where most of their villains that don't rhyme with "hokey" are let underdeveloped and truly weaker than they're presented to be but Kilmonger doesn't fall under those tropes, he's as powerful and energetic as the trailers show him. His chemistry with the rest of the cast was just on point and worked amazingly well. While the cast as a whole delivered great performances, Letitia Wright's Shuri and Danai Gurira's Okoye are truy #blackgirlmagic and are definitely some of my favorite MCU characters. The plot is standard like most Marvel origin movies but the cast and their dynamic performances draw you away from that.  Now, Chadwick Boseman may have arguably been outshined in his own movie but I argue that he was definitely able to know when to take the spotlight or "throne" in this case an when to let others shine. I love Ryan Coogler's direction and even though the movie had some CGI problems, this is definitely still a movie I think everyone should support and show love to. I give this a 9.5/10.